Cytek Biosciences Debuts New Flow Cytometer
New products and updates demonstrate Cytek's commitment to bringing full spectrum cytometry to more scientists
For the past few years, Cytek Biosciences has been on a mission to make the benefits of full spectrum cytometry more accessible to scientists. With the launch of the new Cytek™ Northern Lights series of flow cytometers, Cytek is bringing the revolutionary technologies used in its Cytek™ Aurora flagship cytometers to a more affordable package. The Northern Lights series is unique in its ability to use 24+ color panels with only three low maintenance lasers at a price point typically found with systems that offer far fewer capabilities.
Northern Lights incorporates the same groundbreaking technologies as its older sister, the Cytek™Aurora. Northern Lights can realize the same benefits as its older sister. Its optical design and unmixing algorithm give scientists remarkable flexibility, enabling the use of a wide array of new fluorochrome combinations without reconfiguring the system for each application. Only one configuration is required for all activities, saving time and reducing the occurrence of experimental errors. The optics and state-of-the-art low noise electronics provide excellent sensitivity and resolution. Flat-top beam profiles, combined with a uniquely designed fluidics system, translate to outstanding performance at high sample flow rates.
With this extraordinary price-performance ratio and low total cost of ownership, Northern Lights sits in a sweet spot for scientists that have budgeted for only a one to three laser system, but desire the ability to run panels that range from lower to higher complexity. Scientists can now extract the same amount of information from one sample that would take three or four tubes using a conventional cytometer at a similar price.  The Northern Lights system is upgradeable from one laser (9 colors) to three lasers (24 colors). "With the introduction of Northern Lights," notes Dr. Wenbin Jiang, CEO of Cytek Biosciences, "we're placing the power, flexibility, and intuitiveness of our flow cytometry solutions into the hands of even more scientists – and opening the door for a wider breadth of discoveries."
Optional Accessories: Northern Lights and Aurora
In addition, key optional accessories are now available for both the Cytek Aurora and Northern Lights series.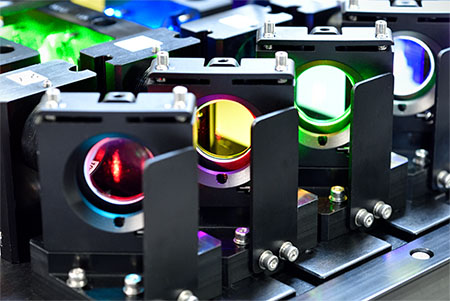 A 561nm yellow-green laser is available for the Cytek Aurora only, making a total of four spatially separated lasers. The additional laser adds 10 more fluorescence detection channels and enables even more application flexibility.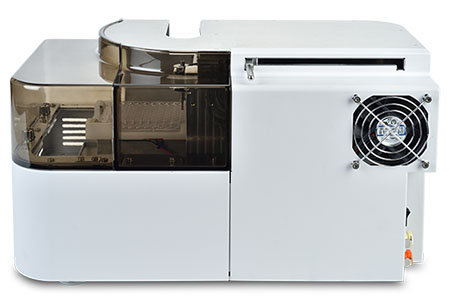 An automated plate loader with 'walk-away' capabilities is also available for both the Cytek Aurora and the Northern Lights series. It supports 96 well plate formats, optimized throughput modes, and user customizable modes. The loader seamlessly integrates into both platforms and offers the ability to switch between tubes and plates in a matter of seconds.
There is a pressing need for increased access to intuitive, high capability flow cytometers and the deep biological insights that they bring.
Rapidly growing areas of research, such as CAR-T cell therapy and immuno-oncology, are driving the flow cytometry analyzer market, which is expected to grow to more than $1 billion by 2020. Cytek has recognized this need and builds their cytometers to be at the forefront of these growing areas of research. Since its launch last year, the Cytek Aurora has been active in labs around the world and has been featured in various publications including, Nature Communications and The Journal of Immunology.
Cytek Biosciences Inc. is a leading flow cytometry solution provider that provides compact, affordable instruments with high multiplexing capability and a wide range of services to support researchers and clinicians. Cytek is headquartered in Fremont, California with branch offices and distribution channels across the globe. To learn more, visit www.cytekbio.com and follow them on LinkedIn.
Want More?
Sign up for the GSS Resources Newsletter, an eNewsletter that delivers new technology and news, straight to your inbox.
Government Scientific Source (GSS) is the leading dedicated distributor of laboratory products and equipment to federal, state, and local governments.
ISO 9001:2015 Certified
Copyright 2020, Government Scientific Source. All Rights Reserved.
SUBSCRIBE
to our newsletter to stay in touch with our latest deals
|