The Science and Safety Behind the White Suits
PPE Considerations for COVID-19 Protection & Other Applications
Providing safer work environments through education, awareness, and training is a critical process.  Navigating the broad landscape of industry standards, complex regulations, chemical cleaning, or biological safety requirements can be challenging.  When it comes to personal protective equipment (PPE) ensembles, the wide variety of options ranging from coveralls, sleeves, and shoe covers can make the selection of the right PPE difficult.  Fortunately, industry advancements ranging from communication technologies, analytical capabilities, and material science allow for continuous improvement in the selection of PPE relative to workplace health and safety.
Hazards Risk Assessments
An essential element of any safety program, a hazard risk assessment should be completed before starting any work task.  The associated hazards with your planned activities should be identified and evaluated. 
How exposed is the worker?  How much of the hazard will the worker be exposed to?  How concentrated or intense is the hazard?  How long will the exposure last?  How frequently will the exposure occur?
Once these questions have been considered, exposure controls should be determined and implemented.  The Occupational Safety and Health Administration (OSHA) identifies a hierarchy of exposure control, with PPE serving as the last line of defense.
Substitution – Can the hazard be reduced or eliminated?
Engineering – Are there technical solutions to make the job safer?
Work Practices – Are the proper tools and procedures in place?
PPE – Does the worker need to wear something for personal protection?
Garment Selection Criteria
When evaluating garments in relation to your specific risks and hazards, three important elements to consider are fabric, seam, and design.
Key fabric selection criteria are protection, durability, and comfort.
Protection – Will potentially hazardous material penetrate through the garment? Does it comply with industry and/or government requirements?
Durability – Will it maintain its protection throughout the task? Will change-outs be required during the task?
Comfort – Will the garment contribute to heat stress? Will wearing the garment lower worker productivity?
Seams can help provide garment strength, durability, and hazard protection, however, seams can potentially be a weak barrier location on the garment.  There are five main types of seam construction:
Serged (Sewn) – A seam is produced when threads are interlocked around the edges of two pieces of fabric
Bound – An outer binding is added to a tightly sewn seam to increase seam strength and improve seam barrier
Welded – A seam is created by fusing two pieces of material ultrasonically or thermally
Taped – A strip of compatible material over a sewn seam increases strength and improves barrier protection against heavy liquid splash
Double Taped – A strip of compatible material covers both the inside and outside surface of a sewn seam
Garment design features are linked to end user needs.  The hazard risk assessment will help determine the appropriate PPE accessories and styles that should be used (e.g. coveralls, lab coats, hoods, sleeves, shoe covers).
PPE for COVID-19 Protection
DuPont offers a broad portfolio of industrial protective apparel for workers responding to the COVID-19 pandemic.  For up-to-date guidance, consult the Centers for Disease Control and Prevention (CDC), OSHA, or World Health Organization (WHO) recommendations on PPE.
The following DuPont Safety PPE provides protection from the COVID-19 virus:
Tyvek® and Tychem® disposable coveralls
Tyvek® and Tychem® long-sleeved gowns
Tychem® gloves
ProShield® 80 coveralls
ProShield® 70 shoe covers
ProClean® 3 gowns
It is important to note that it is up to the professionals responding to COVID-19 to do a hazard assessment based on the task to be performed and determine the complete PPE ensemble for the hazard(s) they face.
Tyvek® Protective Apparel
All white suits may look the same, but only DuPont™ Tyvek® stands out where you need it most – on the job. Tyvek® offers unmatched protection, improved breathability, and better garment durability.  Lighter than spunbonded-meltblown-spunbonded (SMS) and microporous film (MPF), Tyvek® fabric's durability advantage delivers consistently better barrier, even after wear and abrasion.
DuPont Personal Protection offers a comprehensive selection of clean-processed and sterile single-use clothing designed to support your controlled environment gowning needs.  Tyvek® IsoClean® provides a barrier against dry particles, microorganisms, and nonhazardous liquids.  Tyvek® Micro-Clean® 2-1-2 delivers the particle barrier, durability, and comfort of Tyvek® with a unique blue color.  With blue and white coverall color options, you can distinguish workers within multipurpose facilities.  Color coding might be used to designate workers that are allowed in restricted areas or can perform certain tasks.  You may also want to be able to easily identify team leaders or supervisors.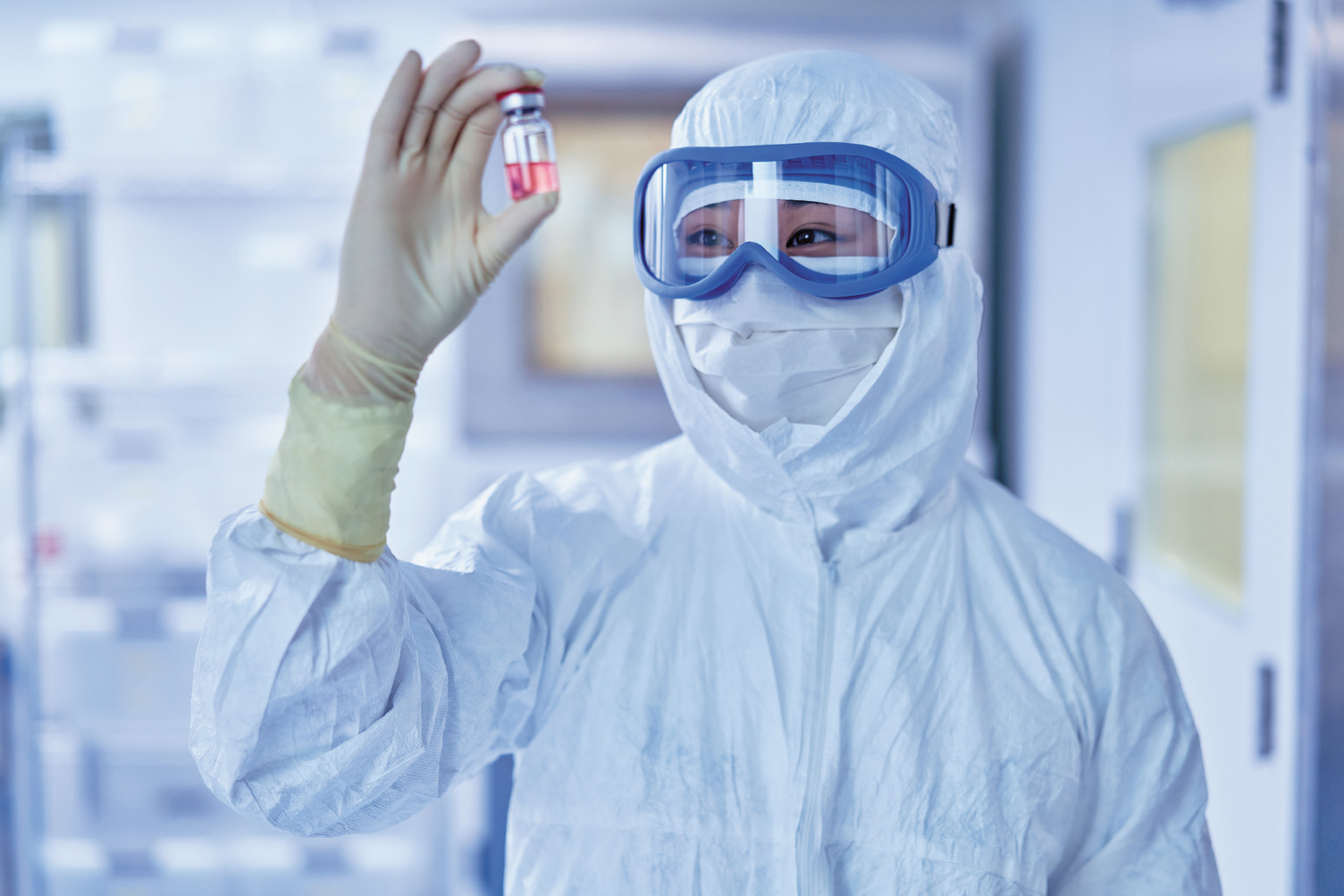 ProShield® 80 Coveralls
DuPont™ ProShield® 80 coveralls are designed for industrial occupations that require protection from contact with blood and bloodborne pathogens.  Depending on the task and degree of exposure anticipated, industry standards such as OSHA 1910.1030 for occupational exposure to blood or other potentially infectious materials are critical to help determine the appropriate PPE. The manual (HHS Publication No. (CDC) 21-1112) for Biosafety in Microbiological and Biomedical Laboratories (BMBL) establish PPE guidelines.  ProShield® 80 coveralls can be considered a part of an overall PPE ensemble following a thorough hazard assessment for the following occupations – lab testing, animal science, emergency response, and biohazard remediation.
SafeSPEC™
Sometimes workers are faced with potentially hazardous chemical exposure.  DuPont™ SafeSPEC™ is a digital, customer-focused product selector tool that allows users to search by hazard, industry, brand/fabric, design, seam, and certifications.  Thousands of chemicals have been permeation tested against our fabrics, including our highest level of chemical protection, DuPont™ Tychem®.  SafeSPEC™ also serves as a database for garment and accessory data, literature and videos, technical information, and frequently asked questions.  Available on the web at www.safespec.dupont.com and as an app for your tablet or mobile phone, SafeSPEC™ is free of charge and accessible anytime and anywhere.
Want More?
Sign up for the GSS Resources Newsletter, an eNewsletter that delivers new technology and news, straight to your inbox.
Government Scientific Source is a leading distributor of laboratory products and equipment dedicated to serving federal, state, and local governments.
ISO 9001:2015 Certified
Copyright 2020, Government Scientific Source. All Rights Reserved.
SUBSCRIBE
to our newsletter to stay in touch with our latest deals
|