Contamination Control Made Simple
Contamination Control Products Used in Laboratories,
Cleanrooms, and Process Areas
For more than four decades, Decon Labs, Inc. has been the leader in high-performance cleaning and disinfection in the scientific, laboratory, and process area markets.  We offer a comprehensive line of alcohol solutions, ethanol, detergents and cleaners, professional skincare specialties, and microbiology/histology supplies.
We are one of North America's largest suppliers of sterile alcohols and sterile disinfectants for cleanroom use as well as pure ethanol.

Conflikt® Ready-to-use Disinfectant Spray
Conflikt® disinfects and cleans hard surfaces that may harbor viruses, bacteria, and fungi.
Pre-diluted, stable solution of dual quaternary ammonium active ingredients is effective against TB, HIV-1, E-coli, and other pathogenic organisms. Conforms to OSHA's Bloodborne Pathogens Standard. EPA registered.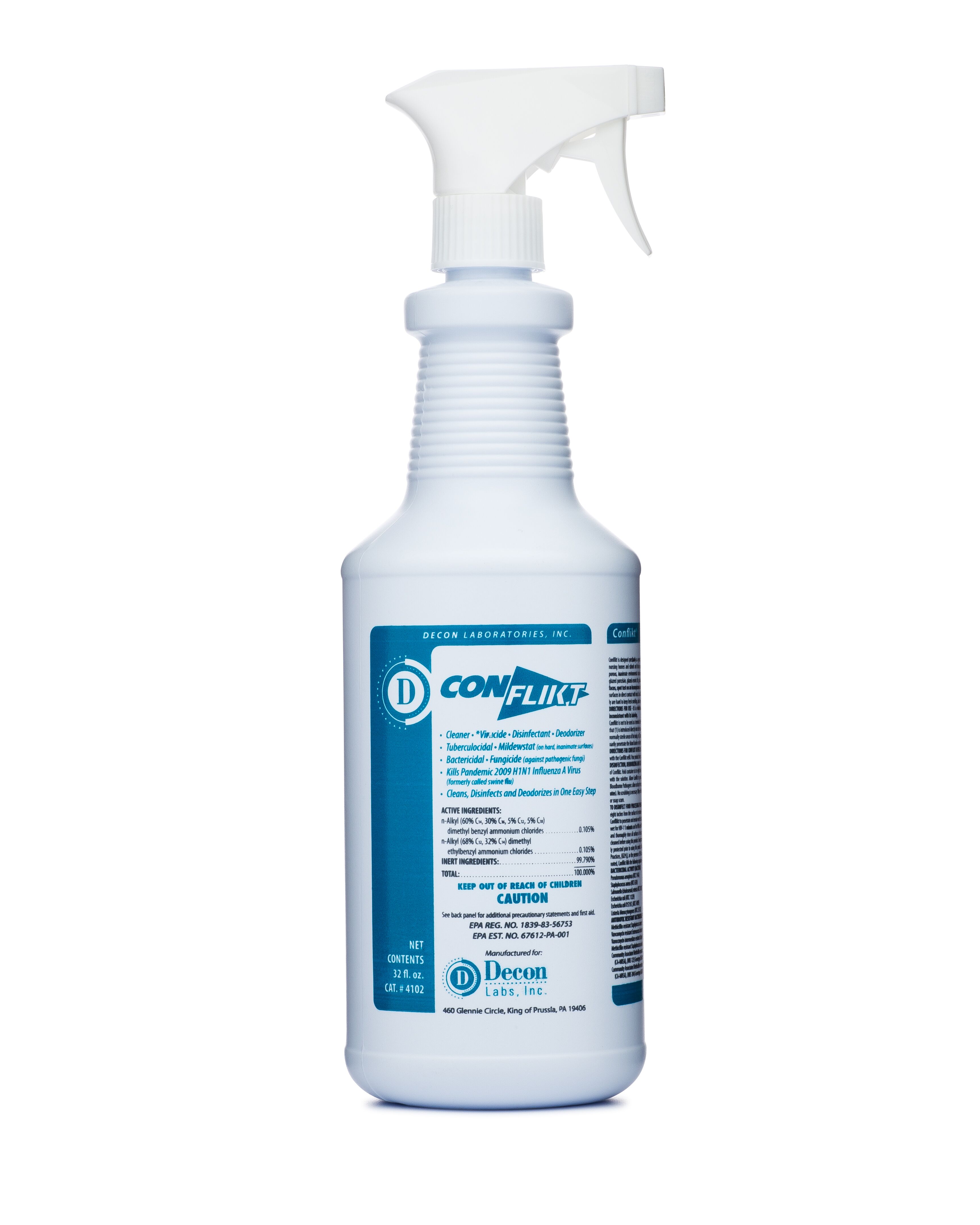 CiDecon® Plus Wipes Surface Disinfectant Wipes
CiDecon® Plus Wipes are pre-moistened hard surface disinfectant wipes for use on hard surfaces. CiDecon Plus Wipes, which come in a convenient "pop-up" canister, are economical, durable and display superior efficacy against a broad range of pathogenic organisms. Achieves hospital disinfection in 10 minutes and maintains continual residual bacteriostatic activity for up to 6 months (see label for details). FDA compliant for use on medical equipment and instruments. Conforms to OSHA's Bloodborne Pathogens Standard. EPA registered.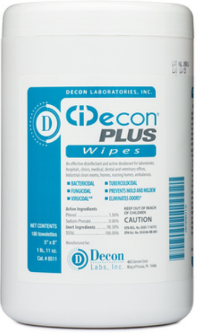 Bacdown® Gel is a smooth alcohol gel in a convenient squeeze or pump bottle, Bacdown Gel is always ready to instantly cleanse your hands when you're away from the sink. Meets OSHA's handwashing guidelines. Convenient and effective, Bacdown Gel is an essential part of your personal skin care program.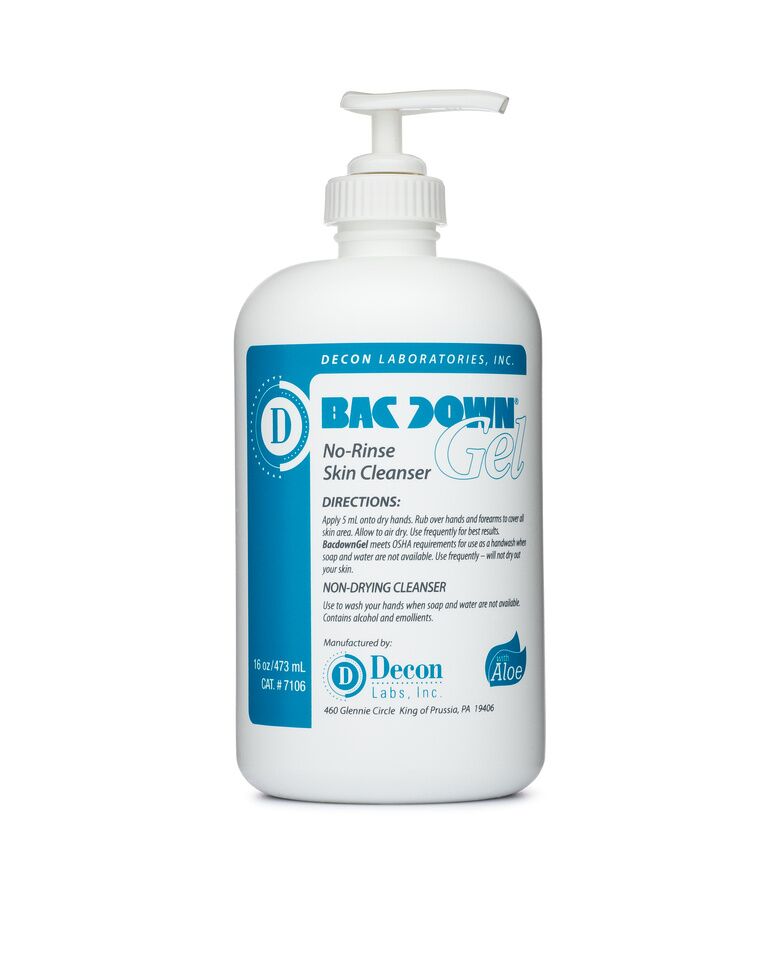 Want More?
Sign up for the GSS Resources Newsletter, an eNewsletter that delivers new technology and news, straight to your inbox.
Government Scientific Source (GSS) is the leading dedicated distributor of laboratory products and equipment to federal, state, and local governments.
ISO 9001:2015 Certified
Copyright 2020, Government Scientific Source. All Rights Reserved.
SUBSCRIBE
to our newsletter to stay in touch with our latest deals
|