Understanding the Impact of Variants on COVID-19 Testing Results
Confidently Detect SARS-CoV-2 with QIAstat-Dx
During this time of the COVID-19 pandemic, new information on the SARS-CoV-2 virus is developing rapidly. On top of this, many other respiratory illnesses have overlapping symptoms.
Your lab can tackle these hurdles head-on with the QIAstat-Dx Respiratory SARS-CoV-2 Panel with:
Comprehensive results – answers for 21 respiratory targets, including SARS-CoV-2
Reliable SARS-CoV-2 gene targets – current mutations show no impact on the sensitivity
Easy to use workflow – less than one minute hands-on time and seamless workflow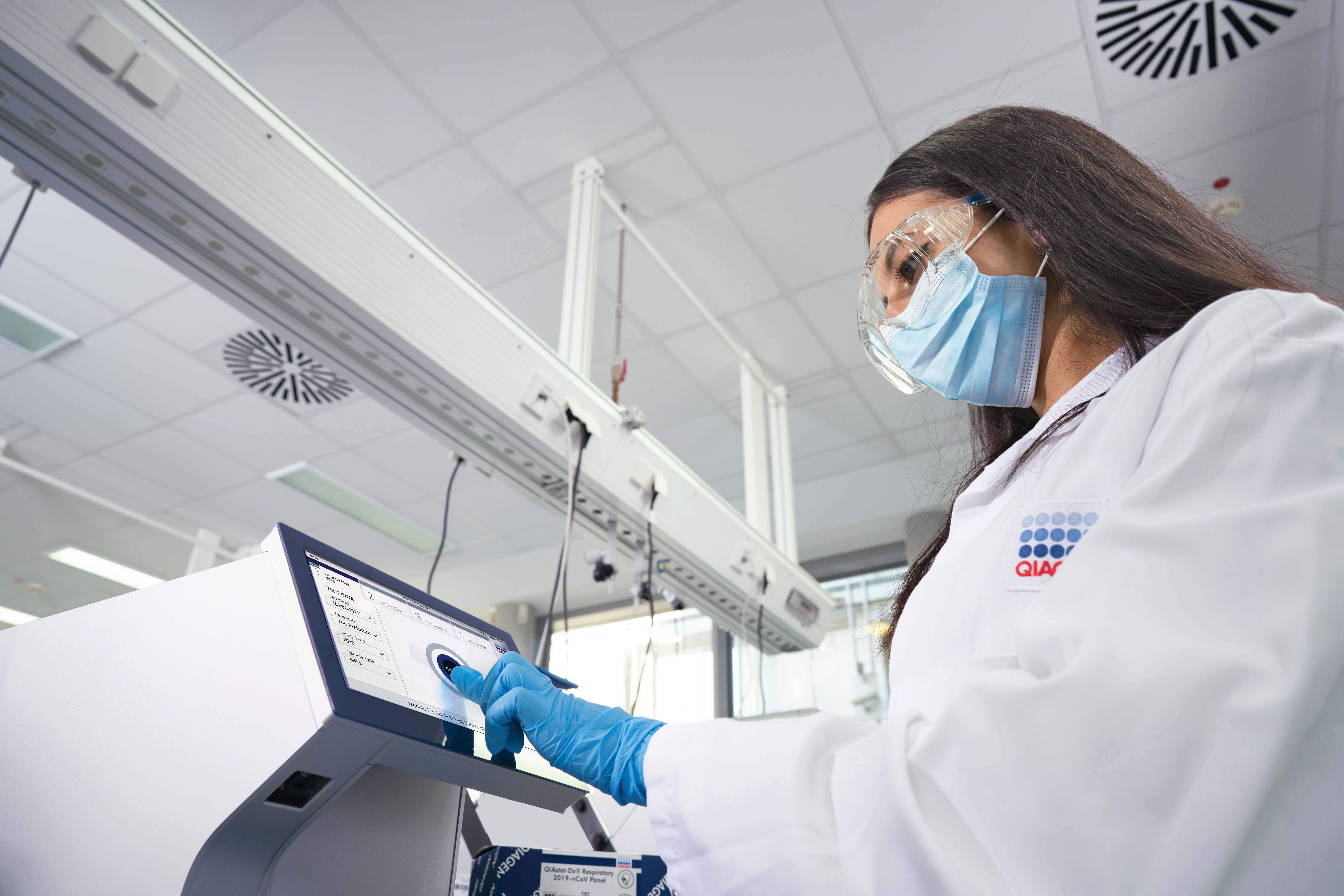 To further address the possible impact of SARS-CoV-2 variants, our scientists regularly analyze new variants for any impact on test sensitivity. Read our latest results report for more details. And check back – we will continue with our surveillance and update our findings.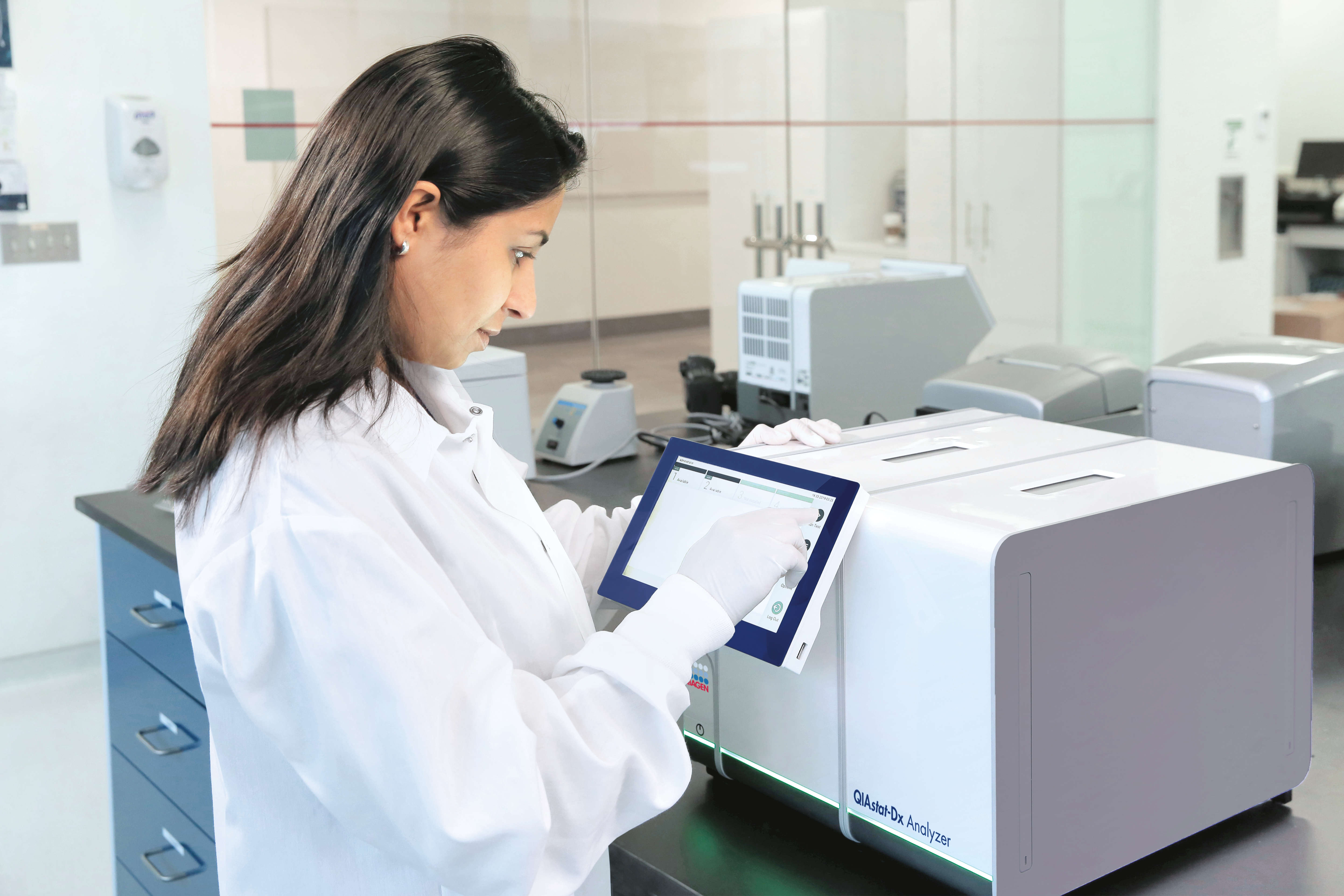 COVID-19 and coinfections – what is the impact?
Similar clinical presentations respiratory illnesses make it difficult to differentiate SARS-CoV-2 from other pathogens. Learn how multiplex testing can provide solutions.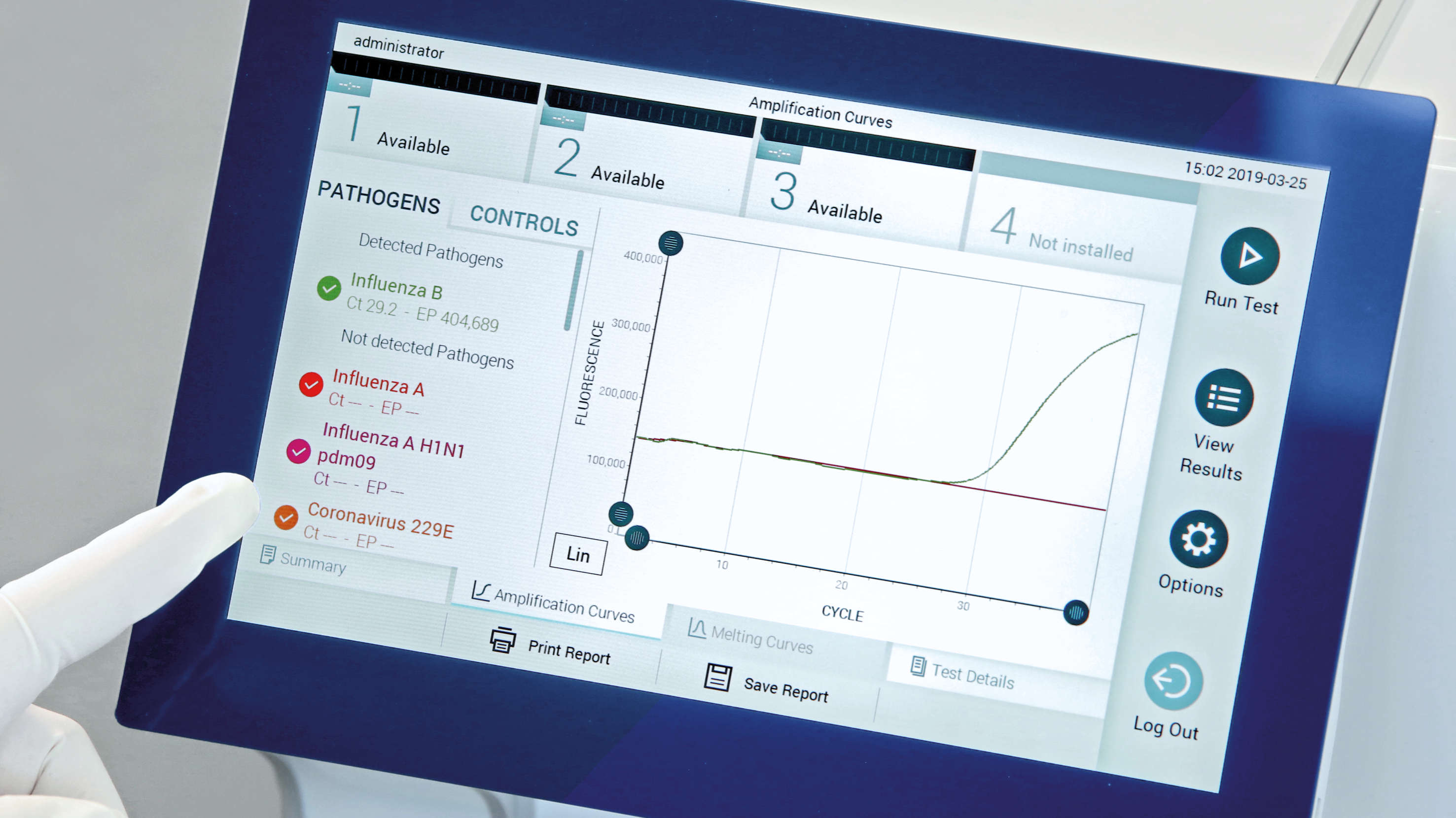 Learn more about QIAstat-Dx
Visit QIAstat-Dx.com to download our brochure, hear about more customer experiences, and learn more about our respiratory panel with SARS-CoV-2.
The QIAstat-Dx Respiratory SARS-CoV-2 Panel is intended for in vitro diagnostic use under Emergency Use Authorization (EUA) Only. Testing is limited to laboratories certified under the Clinical Laboratory Improvement Amendments of 1988 (CLIA), 42 U.S.C. §263a, to perform high complexity and moderate complexity tests.
This test has not been FDA cleared or approved;
This test has been authorized by FDA under an EUA for use by authorized laboratories;
This test has been authorized only for the detection and differentiation of nucleic acid of SARS-CoV-2 from multiple respiratory viral and bacterial organisms;
This test is only authorized for the duration of the declaration that circumstances exist justifying the authorization of emergency use of in vitro diagnostic tests for detection and/or diagnosis of COVID-19 under Section 564(b)(1) of the Act, 21 U.S.C. § 360bbb-3(b)(1), unless the authorization is terminated or revoked sooner.
Want More?
Sign up for the GSS Resources Newsletter, an eNewsletter that delivers new technology and news, straight to your inbox.
Government Scientific Source (GSS) is the leading dedicated distributor of laboratory products and equipment to federal, state, and local governments.
ISO 9001:2015 Certified
Copyright 2020, Government Scientific Source. All Rights Reserved.
SUBSCRIBE
to our newsletter to stay in touch with our latest deals
|