Resolve complex biology with massively parallel single-cell sequencing
Power your single cell research with Chromium instruments
Perform integrated analysis of single cells at massive scale with the Chromium platform,
powered by Next GEM technology. Our suite of Chromium Single Cell products capture molecular readouts of cell activity in multiple dimensions, including gene expression, chromatin accessibility, cell surface proteins, immune clonotypes, antigen specificity, and CRISPR edits. The key to this technology is the ability to generate tens of thousands to hundreds of thousands of single-cell partitions, each containing an identifying barcode for downstream analysis.

Single-cell partitioning and barcoding is a breeze with the advanced microfluidics of our Chromium Controller, Chromium Connect, and Chromium X instruments.

Discover Chromium instruments!
Chromium Controller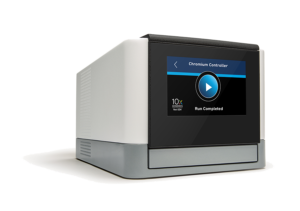 Go beyond population averages to capture and resolve the cellular heterogeneity of a sample, in tens of thousands of cells, with Chromium Controller. With a small instrument
footprint that easily integrates into your existing laboratory infrastructure, you can rapidly partition hundreds to tens of thousands of nuclei or cells per chip in minutes. With Chromium Controller, you can:

Access the full capabilities of the single cell portfolio with low-throughput and

standard kits for Chromium Single Cell Gene Expression and standard kits for

Chromium Single Cell Immune Profiling

Enable multiomic cellular readouts with measurement of mRNA, cell surface

proteins, immune clonotypes, antigen specificity, CRISPR perturbations, and

chromatin accessibility with Feature Barcode technology and other reagent kits

Multiplex up to 12 samples per channel to increase sample throughput and

reduce cost per sample
Chromium Connect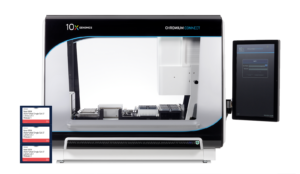 Looking for consistent and reproducible single-cell results across experiments, across users, and even across multiple research sites? With Chromium Connect, you can combine single-cell partitioning, barcoding, and library preparation in a standardized,
automated workflow reducing hands-on activity by hours. With Chromium Connect, you can:

Automate Chromium Single Cell Gene Expression and Chromium Single Cell Immune Profiling workflows to explore cellular heterogeneity, discover novel targets and biomarkers, examine T- and B-cell diversity, and more, at scale

Minimize technical variation to enable the consistency critical for reproducible multi-site studies


Reduce errors from manual pipetting and shorten your hands-on time from more than eight hours to less than an hour
Chromium X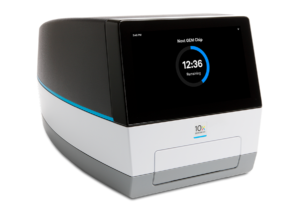 (Expected in the second half of 2021)
Designed to enable high-throughput experiments, Chromium X is the next generation of instrumentation. New high-throughput kits combined with Chromium X will deliver the scale and operational simplicity researchers need to conduct routine translational experiments, such as combinatorial drug screens, large cohort studies, antibody discovery, and pooled CRISPR screens. With Chromium X, you can:

Access and expand single cell analysis capabilities with high-throughput kits for Chromium Single Cell Gene Expression and Chromium Single Cell Immune Profiling

Run up to 16 samples (non-multiplexed) and 1 million cells per chip


Cost effectively run routine high-throughput experiments
New promotional pricing for Chromium Controller. See details below.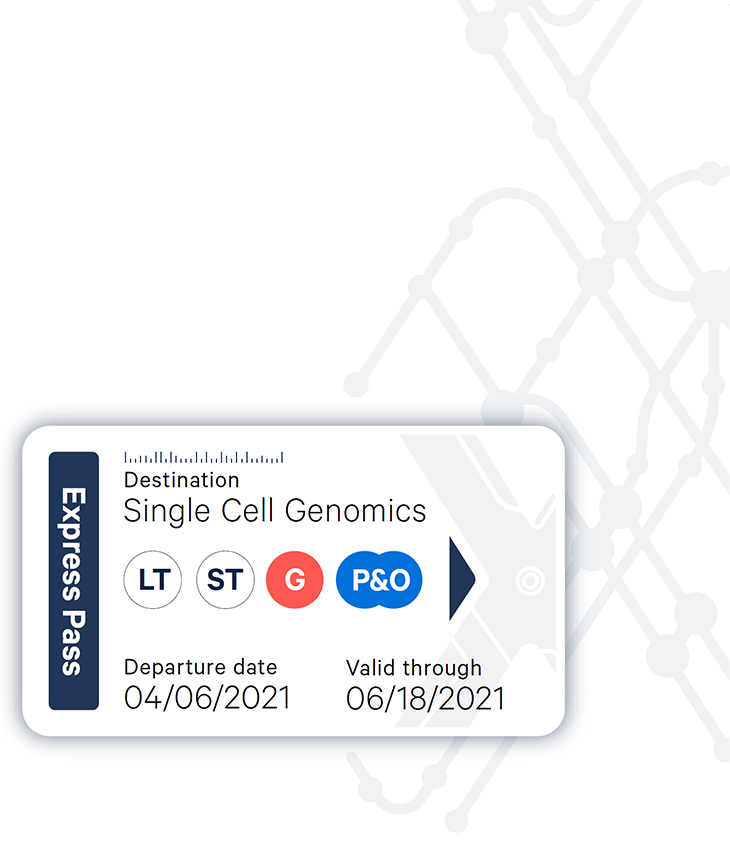 Get your Express Pass to access single cell genomics
Now—Chromium Controller, for $35,000*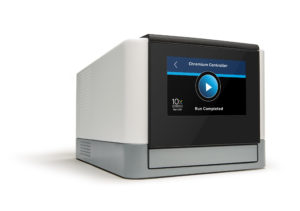 Now is the best time to start your single cell analysis journey. The Chromium Controller, powered by Next GEM technology, enables integrated analysis of single cell gene expression, immune profiling, chromatin accessibility, and more. Efficiently partition 100-80,000+ cells with low doublet rate and superior cell capture rate in a compact instrument.
Uncover molecular insights, dissect cell-type differences, investigate the innate and adaptive immune system, detect novel subtypes and biomarkers, and map the epigenetic landscape, cell by cell.
*If applicable, final price is determined by your local 10x Authorized Distributor, in their sole discretion, in accordance with applicable law.
Want More?
Sign up for the GSS Resources Newsletter, an eNewsletter that delivers new technology and news, straight to your inbox.
Government Scientific Source (GSS) is the leading dedicated distributor of laboratory products and equipment to federal, state, and local governments.
ISO 9001:2015 Certified
Copyright 2020, Government Scientific Source. All Rights Reserved.
SUBSCRIBE
to our newsletter to stay in touch with our latest deals
|