UCT: Industry Leader in "Start to Finish" Sample Preparation for over 35 Years!
United Chemical Technologies (UCT) is always at the forefront of sample preparation technology and a leader in chromatography consumables. The company's wide range of highly reproducible silica and polymeric SPE sorbents provides scientists a consistent extraction technique.
UCT is in a unique position within the sample prep and chromatographic sorbent industry; we are one of the few US-based, direct manufacturers of chromatographic silane materials. This expertise provides us with greater control, competitive pricing and most importantly, extensive knowledge of the chemical processes involved in producing high quality bonded phases.
UCT's commitment to ensuring customer satisfaction is accomplished by delivering on our promises: top quality, reproducible chromatographic and sample prep products, unmatched technical support, and customized workflow solutions.
The company's sample prep product lines include SPE cartridges and well plates, bulk sorbents, QuEChERS tubes, derivatizing reagents, hydrolyzing enzymes, premeasured buffer salts, and extraction manifolds; chromatography products include U/HPLC columns and GC liners. All products are designed to meet laboratory sample prep and chromatography needs.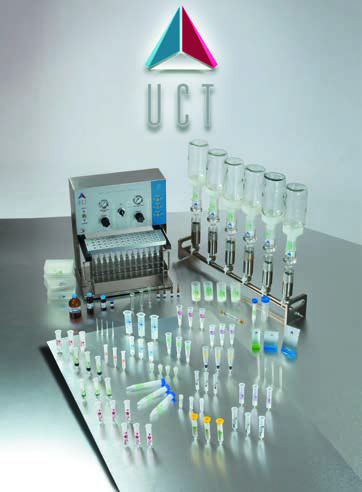 UCT's All New SPeVAP® Multi-Function Solvent Evaporator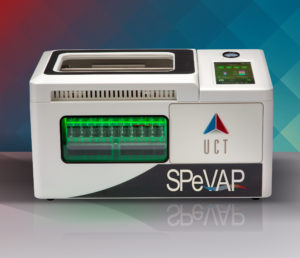 SPeVAP® 32/48 position solvent evaporator is a welcome addition to UCT's long-standing manifold arsenal. Featuring the same reliability and performance associated with our pneumatic extractors,
it is designed to be more efficient and take up less space than a traditional evaporator. SPeVAP® has an exhaust port so it does not require fume hood space to operate. The sleek design and touchscreen capabilities allow for easier use and expanded functionality. SPeVAP® possesses a smaller footprint than traditional evaporators, in addition to its self-exhaust allowing for operation outside of fume hood encapsulation. In addition, the extended programming provides for gradual increase of flow gradients in tube as evaporation occurs, ensuring targeted completion. Other features include standard corrosive resistance, an on-spot PTFE nozzle adjustment and/or replacement, an easily accessible drainage port, and a color-coded view window corresponding
with the individualized stage of operation.
UCT's Abalonase™ Ultra Purified β-Glucuronidase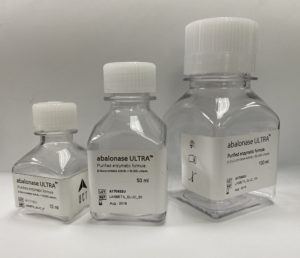 Avoid overloading your sample with costly enzyme formulations by utilizing UCT's all-new, highly concentrated Abalonase™ Ultra. With activity levels at an upwards of 150,000 units/mL, this purified, 3x concentrated Beta-glucuronidase formula can be used to quickly hydrolyze conjugated drug metabolites in human samples within minutes.
UCT's Enviro-Clean® Universal Cartridges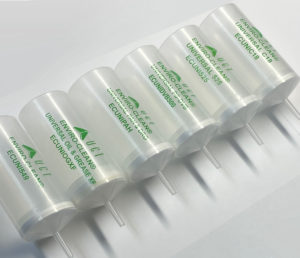 Enviro-Clean® Universal Cartridges are designed to handle processing of large volume "real world" aqueous waste and drinking water samples without the "real world" hassle. They are geared towards several targeted EPA extraction methods, are easy to use, resist plugging, and fit all automated and manual manifolds. 
UCT's QuEChERS Solution Portfolio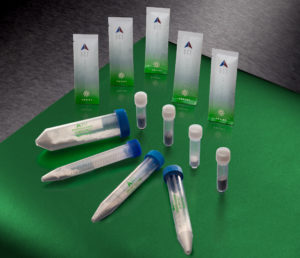 QuEChERS (pronounced "Catchers"), an acronym for Quick, Easy, Cheap, Effective, Rugged and
Safe, is a sample extraction and clean-up technique widely used for the analysis of multiple residues in hydrated agricultural products. Originally designed for the analysis of fruits and vegetables, QuEChERS now includes a wide range of agricultural products. Since its development and publication by scientists at the USDA in 2003, QuEChERS has gained significant popularity as the method of choice. It combines several sample preparation steps and extends the range of analytes recovered over older, tedious extraction methods. A driving force in the growth of QuEChERS is the emerging need to determine trace amounts of analytes in a high throughput environment. As the first vendor to commercialize this extraction technique, UCT offers the most extensive variety of salts and sorbents on several different configurations to include mylar pouches, centrifuges tubes (2, 15, and 50mL), SPE columns, and lastly, our novel SpinFiltr™ configuration.
UCT's PFAS Testing Arsenal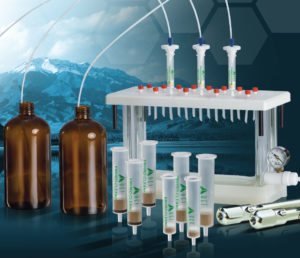 Per- and poly­fluoroalkyl substances (PFAS's) are a diverse group of synthetic organo­fluorine compounds that have been widely used in industrial applications and consumer products such as non-stick cookware, food packaging, fire-fighting foams, carpeting, apparel, and metal plating. PFAS's are persistent in the environment and are extremely resistant to degradation due to heat, acids, or bases. They are also bioaccumulative in wildlife and humans and are known to cause reproductive and developmental toxicity in laboratory animals and wildlife. UCT offers a wide variety of sample preparation needs to test for these extensive compounds to include SPE cartridges for EPA Methods 533, 537, 537.1 and the DOD QSM 5.3 Method, QuEChERS solutions
for assessment of these compounds in food and vegetation, and lastly, sample processing and analytical solutions where components are hand-selected to minimize potential for any secondary PFAS background contamination. End-users can extract samples with confidence and avoid unnecessary quantitative and qualitative rework.
Want More?
Sign up for the GSS Resources Newsletter, an eNewsletter that delivers new technology and news, straight to your inbox.
Government Scientific Source is a leading distributor of laboratory products and equipment dedicated to serving federal, state, and local governments.
ISO 9001:2015 Certified
Copyright 2020, Government Scientific Source. All Rights Reserved.
SUBSCRIBE
to our newsletter to stay in touch with our latest deals
|