When NGS target enrichment technology launched in 2009 it provided new avenues for targeted discovery and sample analysis compared to whole genome sequencing. But since then there hasn't been much development of the TE process, meaning scientists have had to settle for the same low on-target rate, the same high duplicates, and the same bias as a few years ago.
But at Twist, we're changing the game and we don't want you to settle for anything less than success.
In this short video, our CEO Emily Leproust explains how Twist Target Enrichment is increasing coverage, lowering sequencing costs, and changing the way researchers sequence.
With Twist's technology, you can expect improved coverage of intended targets when compared to the competition. Our panel's best-in-class uniformity increases the percentage of bases covered at the desired depth and reduces the amount of over sequencing.
Learn more about how Twist's technology can help you achieve you research goals.
Working with the USAMRIID to track Nigeria's Monkeypox outbreak
Read about Twist Bioscience's collaboration with USAMRIID and Illumina to develop a Pan-Viral Target Enrichment Panel – containing over 700,000 probes that target over 1,000 viral species including monkeypox. This panel could then be used by researchers in the field to isolate all the information needed about the disease from a single experiment from a complex source like a blood sample.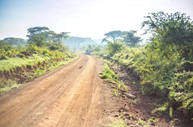 Want More?
Sign up for the GSS Resources Newsletter, an eNewsletter that delivers new technology and news, straight to your inbox.
Government Scientific Source is a leading distributor of laboratory products and equipment dedicated to serving federal, state, and local governments.
ISO 9001:2015 Certified
Copyright 2020, Government Scientific Source. All Rights Reserved.
SUBSCRIBE
to our newsletter to stay in touch with our latest deals
|