Green Labs Expo
Government Scientific Source knows that environmentally friendly and
sustainable practices are vital to help labs reduce their environmental footprints without compromising
research quality or safety.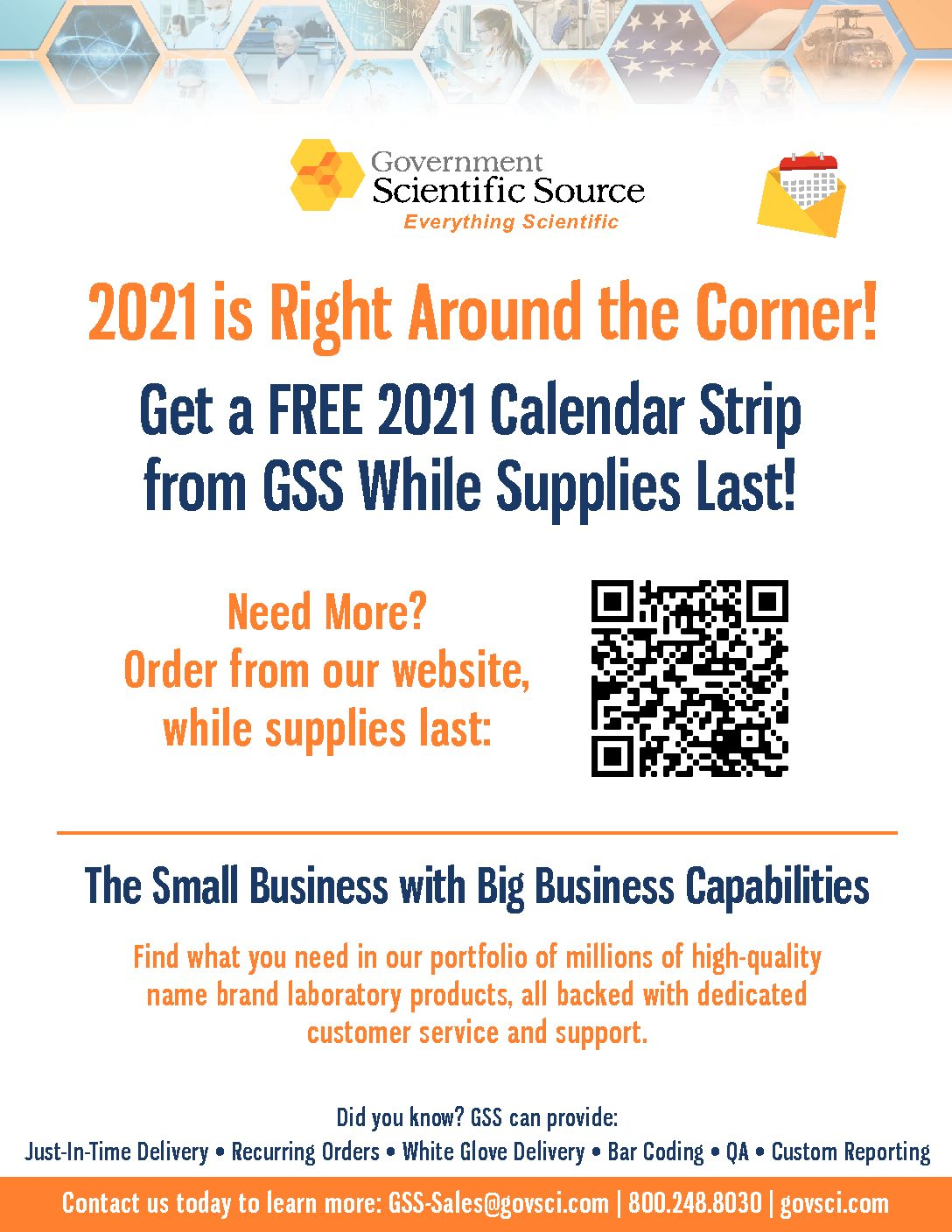 2021 Calendar Strips
Get a FREE 2021 adhesive-backed Calendar Strip to place on your computer or anywhere you need it.
Ansell
How to sanitize reusable mechnical personal protective equipment (PPE)
Helmer Scientific
Vaccine Storage – VHA Notice 2020-02 Implementation Date Approaching.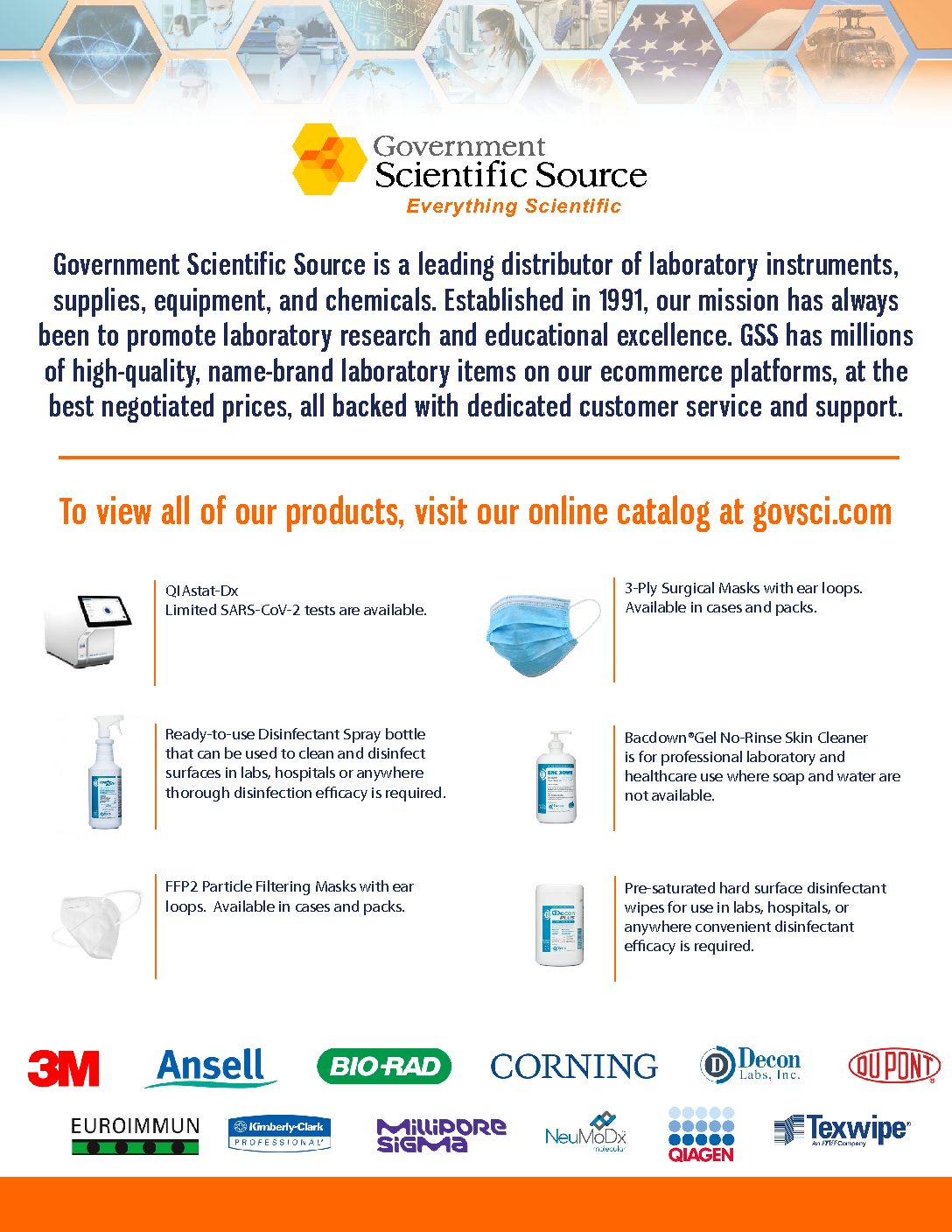 COVID-19 Protection
Stay ready with the PPE, laboratory supplies, equipment, chemicals, and everything you need from leading name-brand manufacturers COVID-19 Protection.
Government Scientific Source (GSS) is the leading dedicated distributor of laboratory products and equipment to federal, state, and local governments.
ISO 9001:2015 Certified
Copyright 2020, Government Scientific Source. All Rights Reserved.
SUBSCRIBE
to our newsletter to stay in touch with our latest deals
|