The H&E Stain – A Lesson on Consistency and Reproducibility
November 19, 2020 @ 11:00 am

-

12:00 pm

EST

Producing an H&E stained slide is a process and starts before the slide is loaded on a stainer or moved down through containers by hand. In this presentation, we will look at the process and learn the standardization necessary to have consistent and reproducible H &E slides.
Learning Objectives:
1. Review the many factors that influence the quality of an H & E stain.
2. Describe how an H & E works.
3. Explain what makes a regressive H & E stain different from a progressive one.
4. Review what experts suggest in order to maintain consistent and reproducible H & E's.
SPEAKER: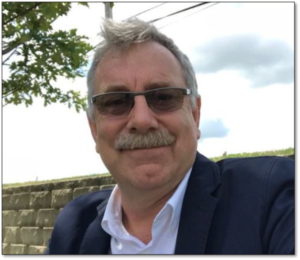 Andrew Lisowski, M.S., HTL (ASCP)
Applications Manager, Leica Biosystems
Andrew has almost 30 years of experience in histology and histotechnology. He attended veterinary school and earned his master's degree in molecular biology. He worked in histology, IHC and ISH labs, cell culture lab, performed in-vitro and in-vivo toxicology assays and was a member of a necropsy team. Andrew worked for pharmaceutical companies, medical school and founded his own molecular and histology firms. Currently, he is the Applications Manager at Leica Biosystems providing global technical support and training.
REGISTER NOW: