The First Multi-Quad ICP-MS: A New Tool for Radionuclide Detection
November 17, 2020 @ 1:00 pm

-

2:00 pm

EST

The NexION® 5000 multi-quadrupole ICP-MS system – the first in its category to boast four quads – is innovatively designed to meet and exceed the demanding trace-elemental testing requirements of ionizing radiation and magnetic properties in materials.
Key Learnings and benefits
• Speed – Faster analysis
• Accuracy – Superior removal interference
• Safety – Lowest maintenance required than any other commercial ICP-MS
• Capability – Lower detection limits (PPQ Levels)
Speaker: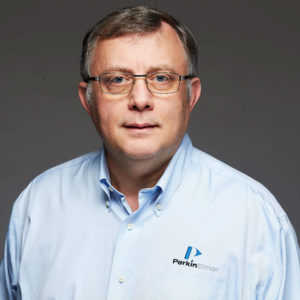 Dr. Fadi Abou Shakra, Ph.D. has been leading innovations in ICP-MS for over 30 years.  He was instrumental in launching the first cell based ICP-MS and patented the first method to use a tandem mass spectrometry (QQQ) for ICP-MS.  His ICP-MS experience is expansive and includes neutron activation analysis and metabolic pathway identification for pharmaceutical applications. He has worked closely with the nuclear industry in the UK, France, and the Netherlands lending to the adoption of both Elan and NexIONs in hot gloveboxes.
At PerkinElmer Dr. Abou Shakra has led many innovations in ICP-MS technology including the development of the extended dynamic range capabilities enabling the detection of % level elements as well as ultra-trace levels elements in one analysis.  His market experience and in-depth technical knowledge combined with his drive for innovation resulted in him being made head of the PerkinElmer ICP-MS business, where he has led the development of the NexION 1000 and 2000 and the new (2020) MultiQuad NexION 5000 ICP-MS instruments.
REGISTER NOW: