Optima AUC*- Analytical Ultracentrifugation
Beckman Coulter introduced the first AUC sample characterization instrument to help the scientific community power new discoveries. That tradition continues into the 21st century with the new Optima AUC system.
This latest tool is the most robust technology for providing data used to determine protein molecular weight in basic protein research and quantification of aggregation levels for academic and biopharma research.
Analyzes a wide array of particles in native, matrix-free conditions, including:
Proteins
Nanoparticles
Peptides
Polymers
Micelles
Liposomes
Extracellular vesicles
Drug conjugates
Viral payload
Analyzing rAAV Vector Homogeneity Requires More than the Same Old Technologies and Methods
Viral vectors represent a novel class of biopharmaceutical drugs and have demonstrated significant promise for human gene therapy. Production of clinical-grade viral vectors for gene therapy would benefit from analytical methods able to monitor drug product quality with regard to homogeneity, purity and manufacturing consistency. Specifically, to prepare for clinical use, researchers must assess purity of lot consistency with regard to protein impurities, residual DNA, aggregation, and viral particle load. Techniques such as DLS, EM and Southern blotting have insufficient resolution, introduce biases, are not reproducible, and are very tedious.

The New Solution: In-solution Analysis with Analytical Ultracentrifugation (AUC)
By enabling multi-wavelength, matrix-free analysis of recombinant adeno-associated virus rAAV vector preparations—independent of serotype and transgene—AUC helps:
Determine viral assembly state or homogeneity (empty, full, oligomer)

Empirically quantify aggregation

Determine subparticle contamination

Quantify mass to accurately measure genetic payload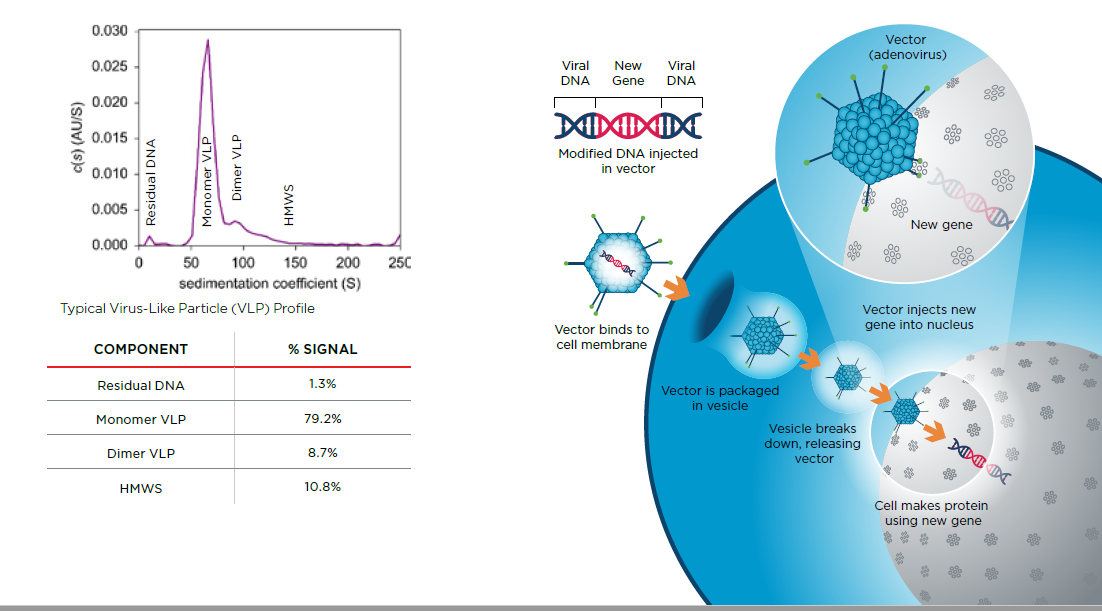 *The Optima AUC is not intended or validated for use in diagnosis of disease or other conditions.
© 2020 Beckman Coulter, Inc. All rights reserved. Beckman Coulter, the stylized logo and the Beckman Coulter product and service names mentioned herein are trademarks or registered trademarks of Beckman Coulter, Inc. in the United States and other countries.
All other trademarks are the properties of their respective owners.
Want More?
Sign up for the GSS Resources Newsletter, an eNewsletter that delivers new technology and news, straight to your inbox.
Government Scientific Source (GSS) is the leading dedicated distributor of laboratory products and equipment to federal, state, and local governments.
ISO 9001:2015 Certified
Copyright 2020, Government Scientific Source. All Rights Reserved.
SUBSCRIBE
to our newsletter to stay in touch with our latest deals
|